Donations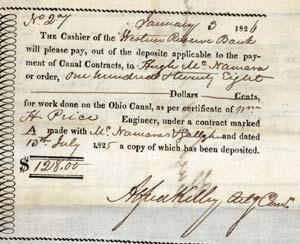 Financial Support
The Irish American Archives Society is designated as a 501 ( c ) 3 tax-exempt organization, and solicits funds in order to support its work of promoting the collection of archival materials relevant to the history of the Irish in northeast Ohio, as well as promoting awareness of this important legacy. Charitable contributions at all giving levels can be addressed to:
Irish American Archives Society
P.O. Box 91756
Cleveland, Ohio 44101-3756

The IAAS has created a special donor category for "life members" - individuals who donate $1000 or couples who donate $1500. Life membership contributions are placed in a restricted-use trust fund at The Cleveland Foundation, which produces income that will support future operations.
For further information about IAAS giving programs, contact the Executive Director of the Irish American Archives Society at Info@IrishArchives.org.
Donate to the Archival Collection
The Irish American Archives Society supports the development of an archival collection at the Western Reserve Historical Society in order to document the Irish American experience in northeast Ohio. To find our how to donate archival materials to the WRHS, contact the WRHS curator of manuscripts, Margaret Burzynski-Bays, at 216-721-5722 ext. 275 or at mbbays@wrhs.org.