Walks of Life Award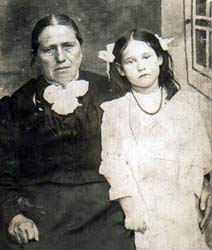 The Walks of Life Award was instituted by the Irish American Archives Society in order to honor individuals of Irish descent who have made an extraordinary contribution to their community in their chosen "Walk of Life." Planning for the award began in 1996, and the first dinner took place in 1997. Distinguished recipients of the Walks of Life Award have included educators, civic leaders, labor leaders, clergy men and women, journalists, business leaders, health care professionals, members of the safety forces, and philanthropists.
When the IAAS Board first formulated the award, some of the preliminary discussion centered around whether or not there should be posthumous Walks of Life awards. It was tempting to look back at the city's history and honor those of Irish descent who had made notable contributions in their chosen "Walk of Life" throughout different eras-particularly since many never received the recognition that they deserved. But the Board decided to focus on the living, thereby providing our descendants with a roll call of those who have distinguished themselves during our era. A posthumous roll call of distinguished Cleveland-area citizens of Irish descent is a project that still awaits another day.
If you would like to nominate someone for consideration for the Walks of Life Award, click here to download a nomination form.
Walks of Life Award Honorees 1997 - Present